Passenger traffic in Quito shows a healthy recovery in 2022 and is close to pre-pandemic numbers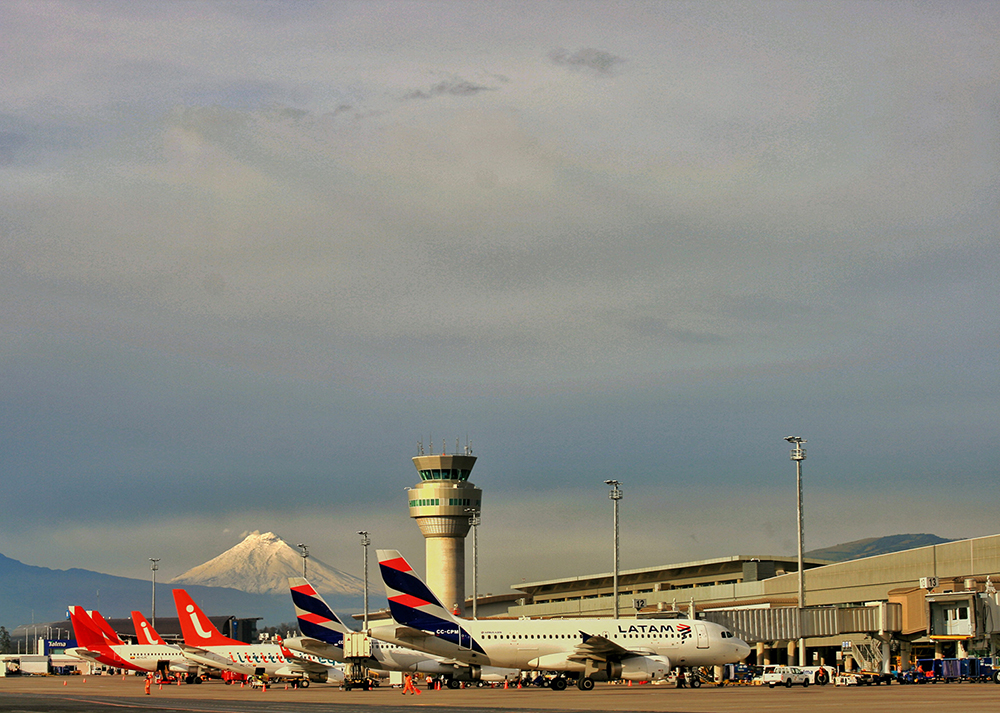 4.3 million passengers were transported through the Mariscal Sucre airport in 2022.
Currently, the capital is the best connected city in the country with 14 direct international and 8 national destinations.
Passenger traffic at Quito's Mariscal Sucre International Airport registered a healthy recovery in 2022, reaching 4.3 million passengers transported in domestic and international flights, in arrivals and departures. Thus, compared to the traffic of 2019 -before the covid-19 pandemic, which was more than 5 million passengers, the recovery is 86.4%.
This is encouraging news, as it shows the good management carried out by Corporación Quiport at the head of the capital's airport management, and the success of working together with national and municipal authorities, which have allowed the incorporation of new routes and frequencies to the air transport offer at the Quito airport.
Currently, 15 passenger airlines connect Quito directly with 14 international destinations and 8 destinations within Ecuador, making the city the best connected city in the country by air.
By 2023, it is expected to reach the passenger traffic of 2019 and, from there, resume the path of growth. Ramón Miró, president and CEO of Corporación Quiport, the company responsible for the management and development of the Mariscal Sucre International Airport, assures that: "In 2023 we will have important news for the city's connectivity. The pandemic hit air transport very hard, but it forced a rethinking of the sector and opened up very important opportunities that we are currently exploring and concretizing".
As far as cargo is concerned, the figures for 2022 are even more encouraging. Between January and December, 290,677 metric tons of cargo were transported, setting an absolute record for the Mariscal Sucre airport. Of this volume, 239,109 metric tons correspond to export cargo, also a record in this area.
When comparing the cargo figures of 2022 with those of 2019, we show that there has been a growth of 19.4% in the total cargo transported, while in export cargo the growth is 17.9%.
"Cargo has become one of our main strengths and we are already among the airports in Latin America and the Caribbean with the highest cargo handling volume. In this area, the joint work that we develop with the national and local government authorities, and with the private sector is also key in an area in which we have a broad growth horizon", concluded Mr. Miró.