NOMAD TRAVEL STORES OPENS A NEW SPACE AT THE QUITO AIRPORT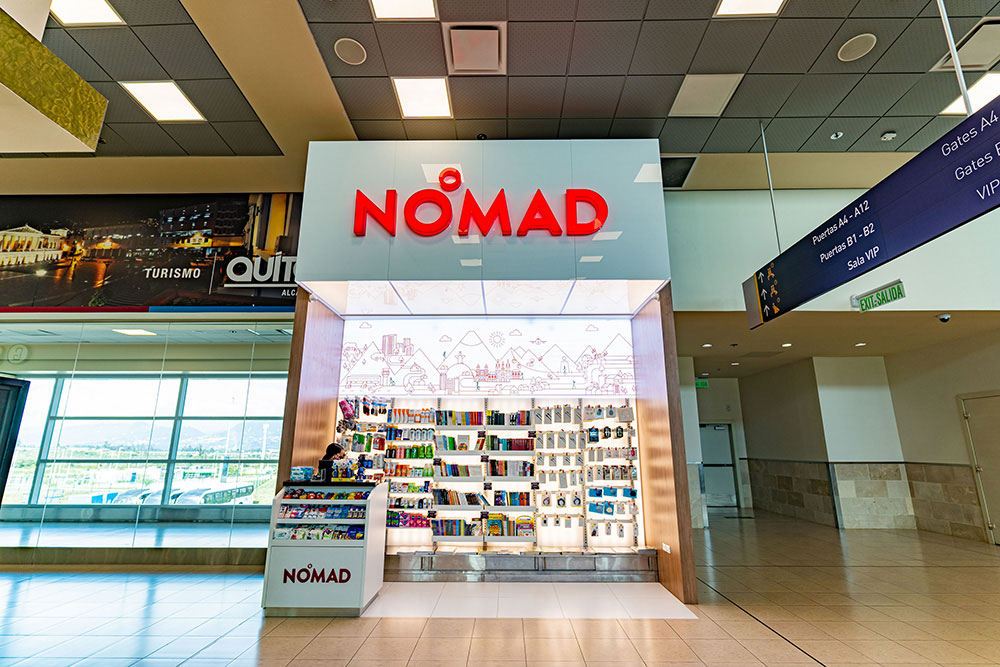 Nomad, from the Travel Stores group, inaugurated a new space inside the Quito airport terminal in the A3 national pre-boarding hall, where it offers a variety of essential products for travelers such as reading material, mobile phone accessories, toiletries, among others.
The inauguration of this space was celebrated with an event that included the participation of authorities from the Public Airport Services Company (EPMSA), Travel Stores and, of course, Corporación Quiport, concessionaire of the Quito airport.
"Travel Stores is one of our oldest strategic partners, it has been with us practically from the beginning of the operation with a commercial offer that is absolutely relevant to the passenger profile. Its operation has continued to grow until it has a significant presence at the airport. The opening of Nomad is another sign of the growth that our airport continues to experience", were the words of Ramón Miró, president and CEO of Quiport.
Katya Bastidas, general manager of EPMSA, congratulated Travel Stores for its commitment, not only in terms of service but also the productivity of the city; besides, for prioritizing the hiring of personnel who live in the areas surrounding the airport. "Thank you Travel Stores for being an active part of this great team at the airport, thank you for being here and for supporting us," she added.
Francisco Dalmau, general manager of Travel Stores, thanked Quiport and EPMSA for the support provided, and the entire airport community, exalting that it is a pride to feel part of the Quito airport community.
"Nomad was born as a concept of a passenger convenience store, with a unique identity, alluding to the middle of the world and Quito, especially. The purpose of locating this space is to provide the passenger with a last point of purchase for the most essential products, and a faultless experience during their passage through this airport that has shown excellent management," he concluded.
With the opening of this space, Travel Stores has two Nomad brand stores in the airport departures area.