QUIPORT SEEKS TO STRENGTHEN THE CONNECTIVITY OF QUITO IN ROUTES AMERICAS 2023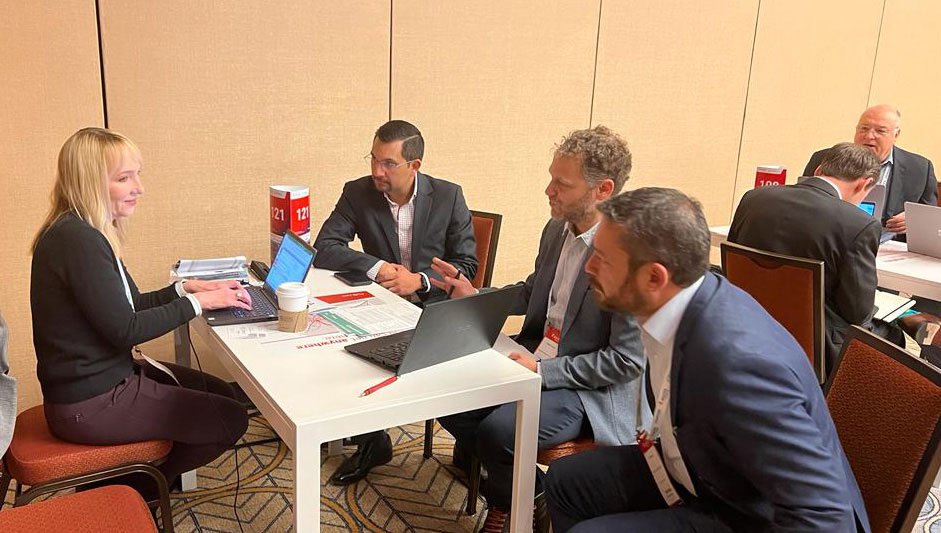 The Quiport Corporation Route Development team and officials from the Ministry of Tourism are at the Routes Americas 2023 event, the main forum for air routes in the Americas, focused on providing negotiation opportunities for both airlines and airports worldwide.
Quiport's participation in this important meeting has the objective of stimulating the recovery of air connectivity between Quito and Ecuador, through meetings with airlines from the region and the entire world. During the three days of the forum, from March 21 to 23, Quiport representatives spoke with 14 airlines in individual meetings in order to explore opportunities for new routes and frequencies operating from the Quito airport.
In this regard, Ramón Miró, president and CEO of Quiport, commented: "For the Quito airport, Routes Americas represents the best opportunity to talk face to face with the airlines interested in a potential operation in Quito. We have been participating in Routes since 2008 with excellent results for connectivity".
The results of the meetings held at Routes Americas will be seen in the medium term, since the airlines will study in detail the proposals received in an arduous process that can take months or years; It is for this reason that both the private and public sectors work together, continuously, to promote Quito and Ecuador in important forums of the air transport industry on an international scale.